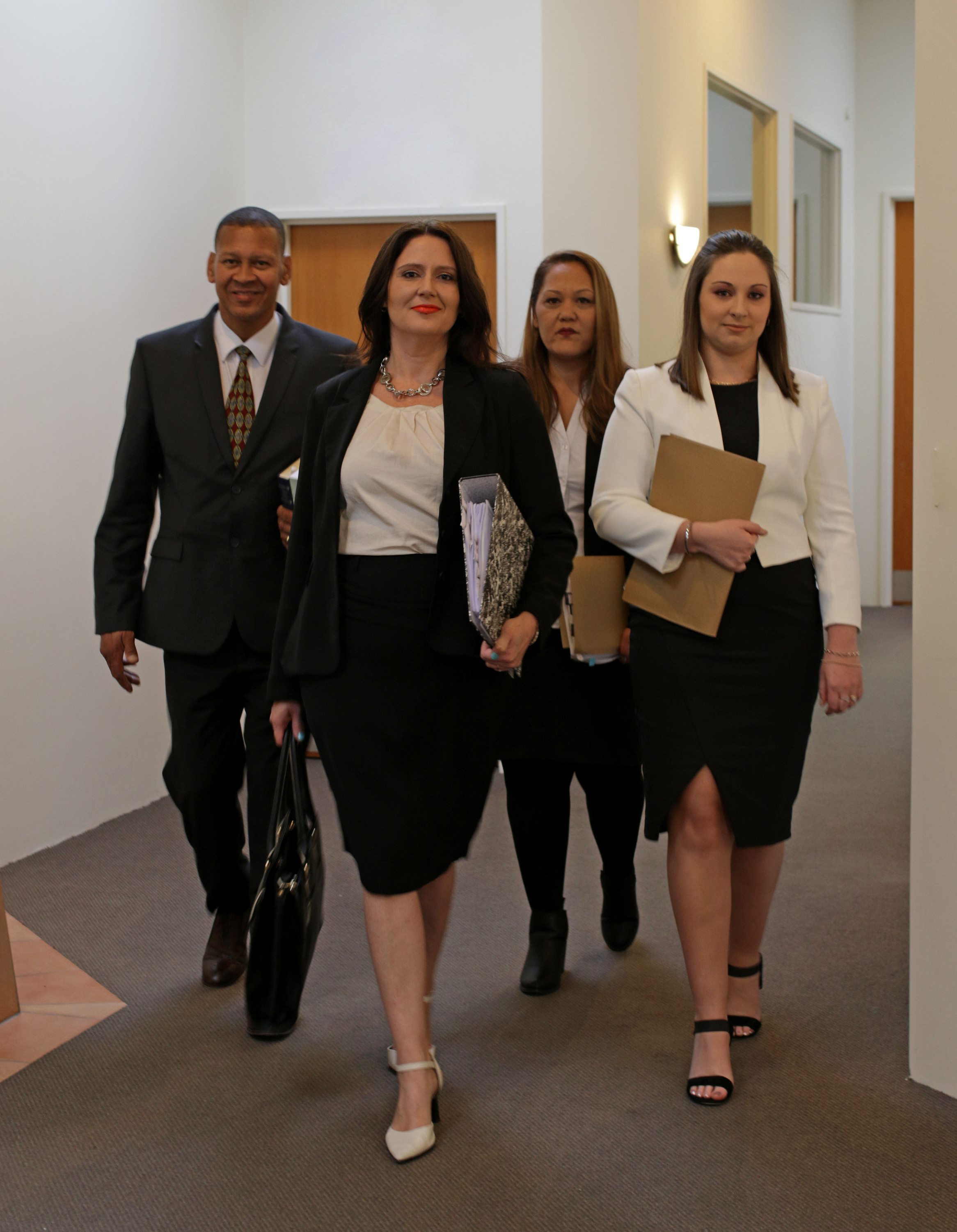 We are Barristers, independent lawyers who specialise in advocacy and litigation in cases where the Court is involved or is likely to be involved. You can hire us directly, or we can be instructed on your behalf by a Solicitor.
Just because we are court specialists does not mean that we will take every case to court. If a case can be resolved by mediation or settlement then it should be, and we can help with that too.
While we each specialise in particular fields here at Hibiscus Coast Legal Chambers, between us, we offer a range of Family, Civil and Criminal legal services. We feel it is important to do this because we understand that a lawyer being able to offer a range of services, who understands the shared background for each, can be helpful for a client whose issues might be connected.
For each of us, being Barristers is our vocation. As people who have lived life ourselves, we know that family situations can be messy and difficult, we know that wrong life choices are easy to make but can be hard to undo, we know that things can happen that are beyond your control. Sometimes things and situations like this result in you finding yourself dealing with the legal system or needing to deal with it. When that happens you need someone who gets it, who knows what they are doing, is good at it, and is not going to cost you the earth.
We are Coast-based, not city-based, so we can offer competitive fees across all areas we practice. The hourly rate of our senior Barristers is $350 per hour plus GST and disbursements, our junior Barristers are $200 per hour plus GST and disbursements. Being Coast-based does not make us inferior; our clients seek us out from all over Auckland, and beyond, for our skill-set and reputation. Modern technology means that we can act for anyone anywhere in New Zealand, we can also act for people who live overseas who have legal issues in New Zealand requiring advocacy and representation.
Because each of our Barristers is committed to the time-honoured principle of pro bono publico (Lawyers should serve their communities for the public good by providing legal services for free or at a reduced fee to those who are otherwise unable to afford them), we offer Family, Civil and Criminal Legal Aid services for eligible people.
Contact us today for a free, no-obligation, chat.